After a series of tragic events caused by numerous electricity theft incidents, state-owned company Electric Power Industry of Serbia decided to initiate a campaign that would draw public attention to the problem that claimed lives of people trying to illegally connect to the grid. This practice also causes substantial financial loss of around $70M/year for the company.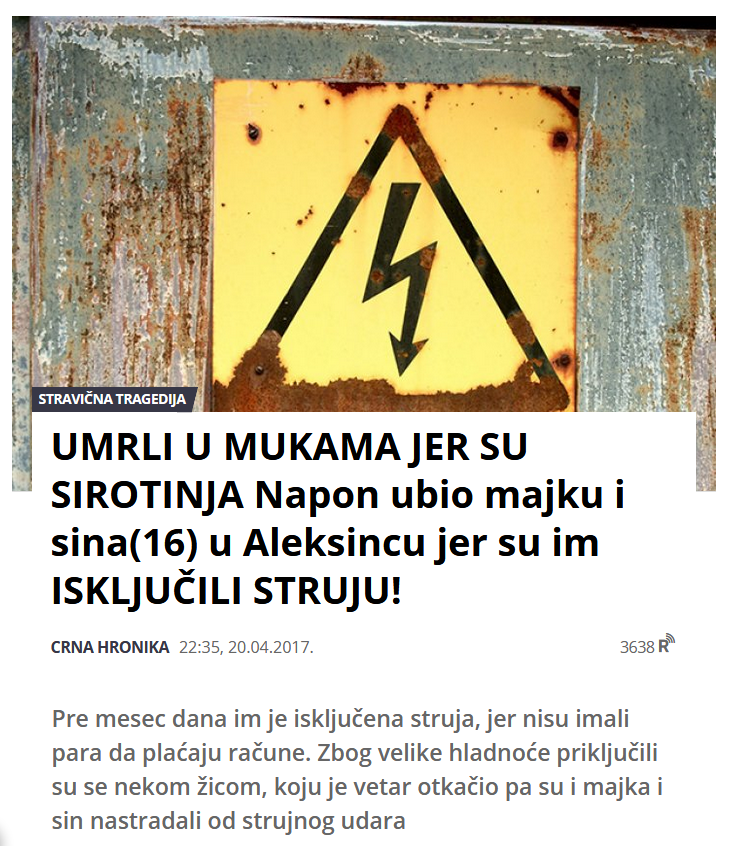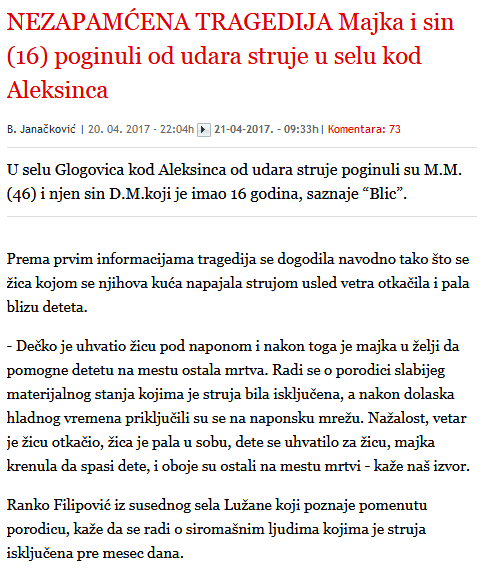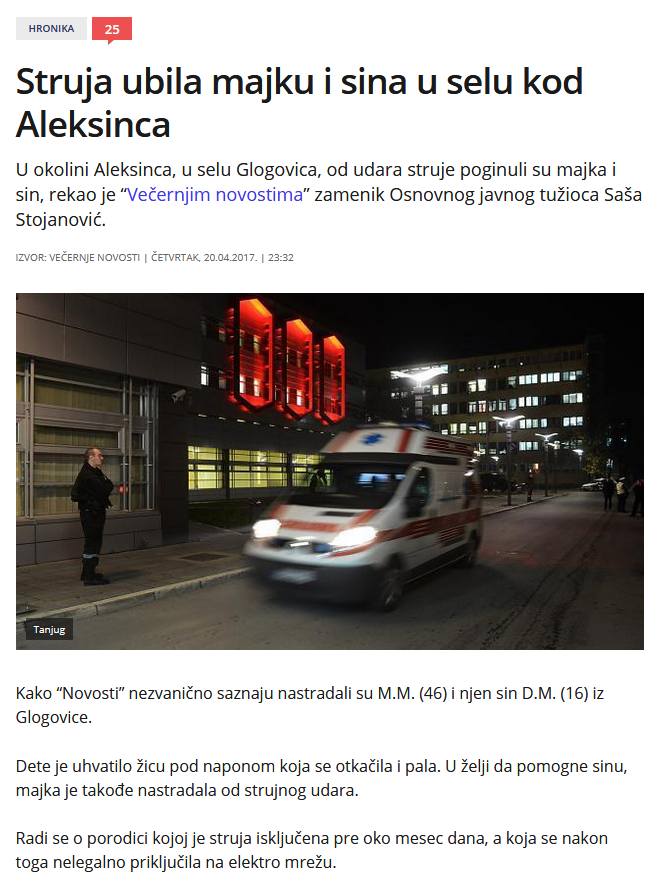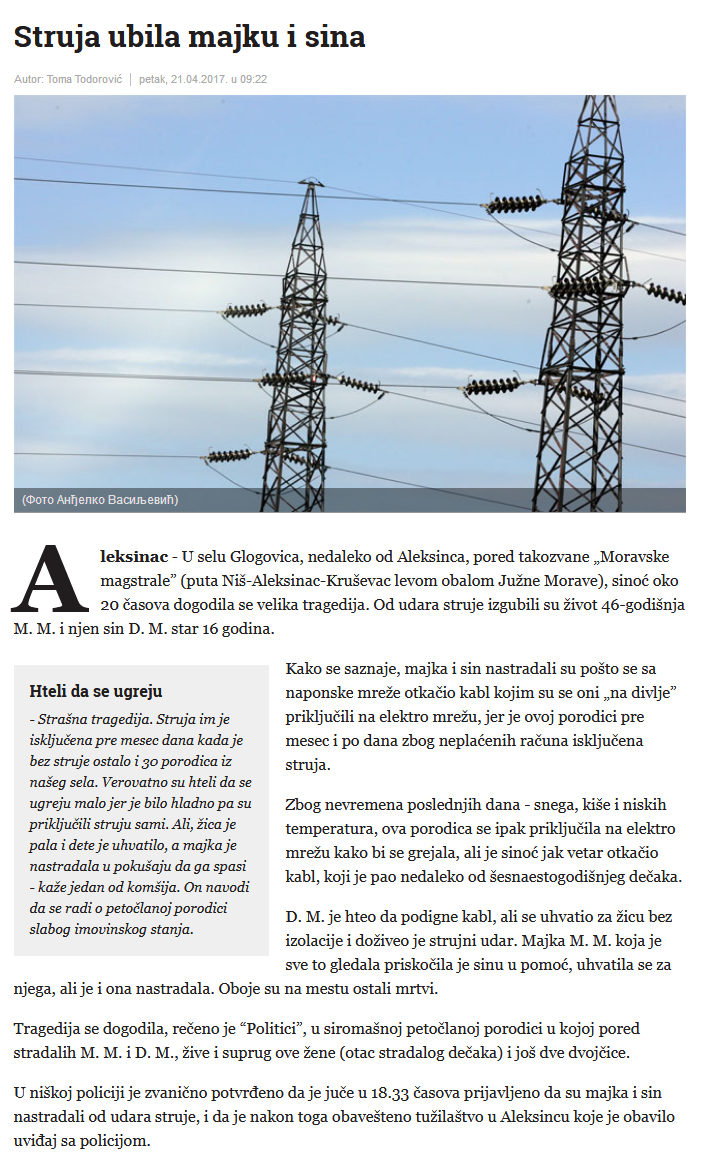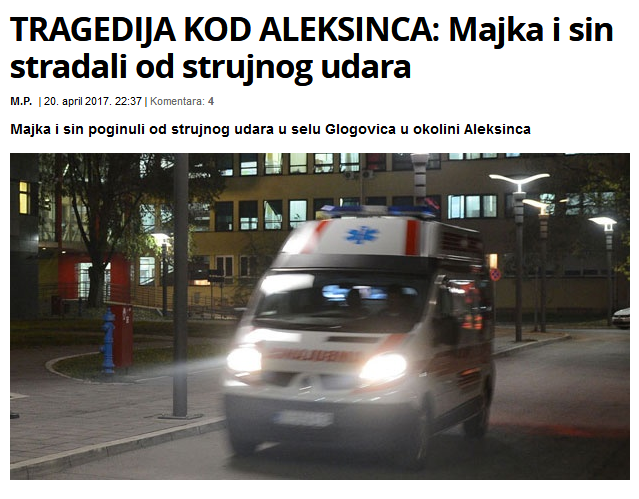 DIED SUFFERING BECAUSE THEY WERE POOR
High voltage killed mother and son (16) when they tried to reconnect to the grid after Electric Power Industry of Serbia disconnected them because they did not pay their bills.
UNPRECEDENTED TRAGEDY
Electrocuted while trying to steal electricity!
MOTHER AND SON DEAD
While trying to reconnect to the power grid, electricity killed both mother and son.
I created a campaign that focuses solely on the human side of the problem with the main goal of saving the lives of people who are stealing electricity by showing that the people whom the law views as perpetrators are actually the victims.
An icon nicknamed "The Skullbulb" was created as the main visual device, supported by the slogan "Electricity theft is not a good idea".
Using a bit of a tough love approach, while always remaining empathic, I wrote fictitious testimonials that tell the story of the same event seen from different perspectives - the victim's mother, father and daughter, as well as the victim themself. Those testimonials are a part of the upcoming TVCs and are used as the copy text for the print campaign I designed.